Please follow the information below in order to obtain the necessary information to be completed on the pricing form for engine kits and parts. Remember, the more accurate the information the more accurate the price you will receive for the parts you require.
1. Find The Model Number of The Machinery/Engine You Require in The Left Column (see below)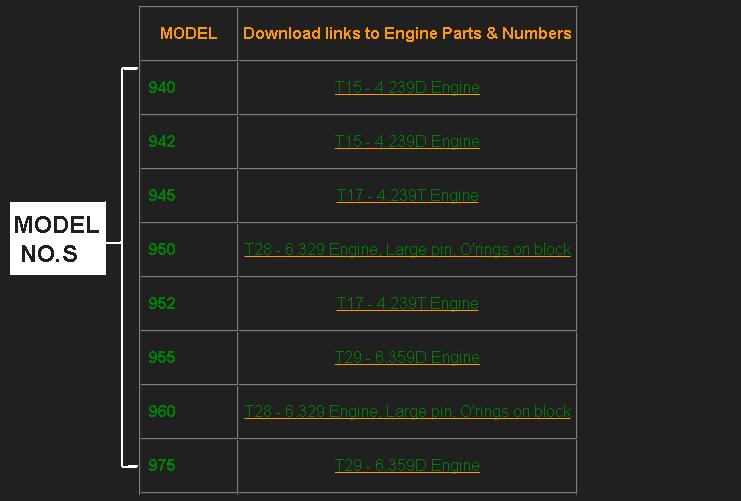 2. When You Have Found The Model Number Click the Link in The Corresponding Right Column To Download The Parts Sheet (see below):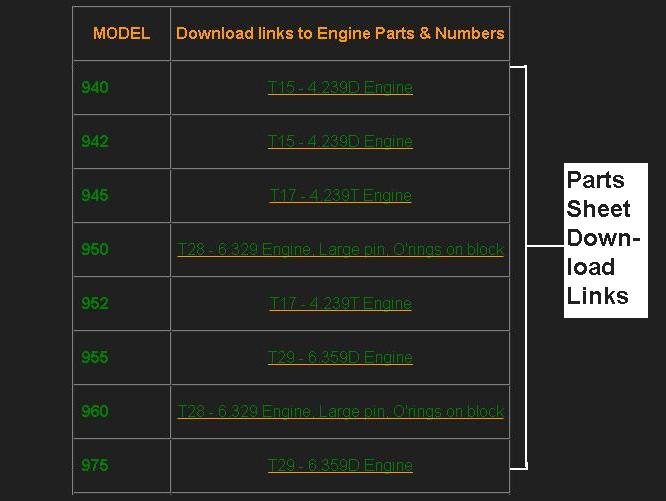 3. Establish the Part Numbers and Quantity You Require From The Parts Sheet (see below)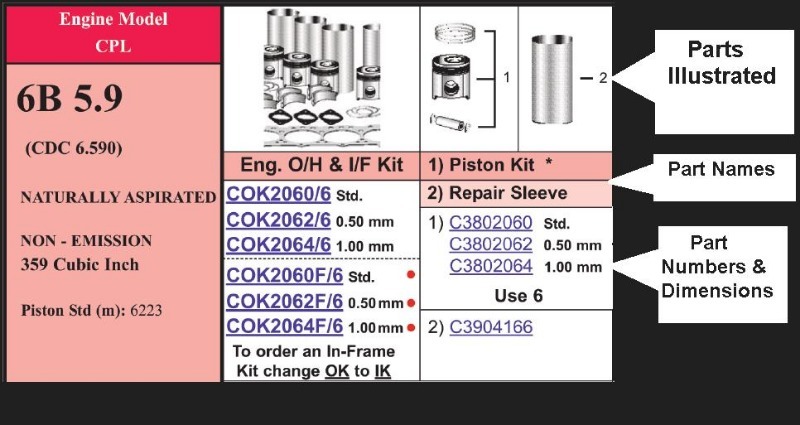 4. Fill Out The Details on The Pricing Form and Submit To Bells Engines (see below)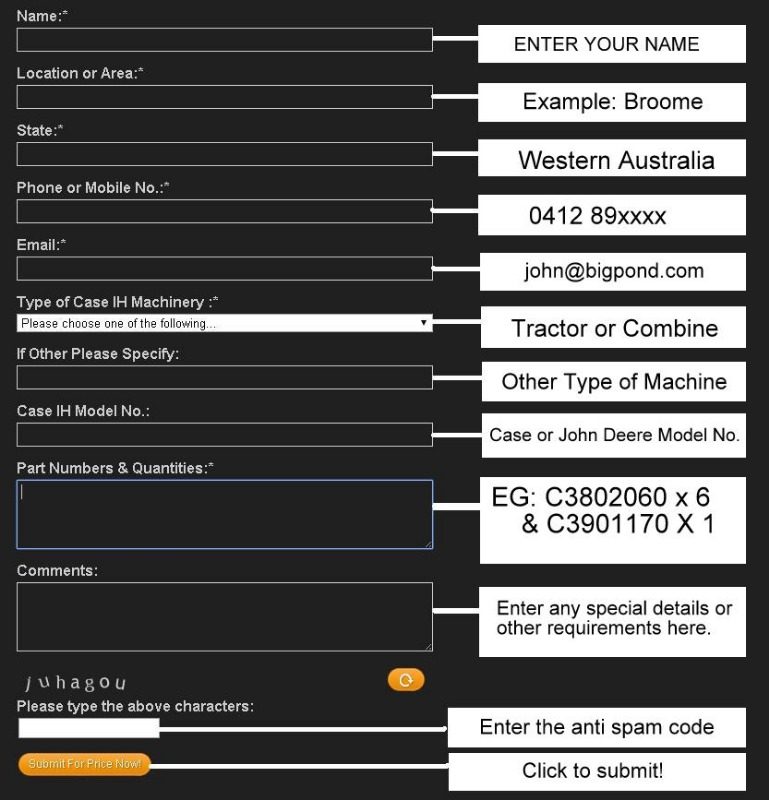 Your will receive your engine parts price within 24 hours.