Bells Engines provide IPD parts for Waukesha® Applications in order to provide firms with the highest quality engine kits and parts including componentry. The benefits of using IPD are:
Reduce your engine's operating and maintenance costs
Maintain the efficiency and productivity of your high-performing engine
Gain savings from more durable aftermarket parts
Secure your engine parts with an industry-leading warranty
Take your pick from a wide selection of quality products, all delivered on time
We carry and stock an extensive product line for Waukesha® VHP series engines.
Our IPD Products offer the following:
Natural gas engine pistons
Cylinder liners
Engine bearings
Valve train components
Two configurations of gaskets
Miscellaneous accessories, parts, and components for Waukesha engines
Waukesha® Engine Parts and Kits Australia
Waukesha® Multi-Fuel Engine Reconditioning, Parts and IPD Kits in Australia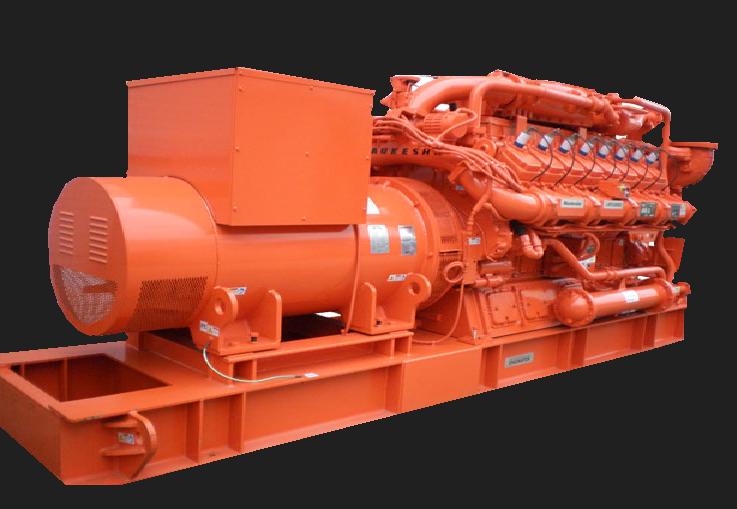 Bells Engines are experts in off-shore and on-shore gen-set and engine reconditioning services for Waukesha® applications including parts supply and engine kits. We can arrange receipt and distribution of engines and parts to and from our our Factory and Workshop Facility and we can supply reconditioned engine products to offshore installations throughout the entire Coast of Australia. We can also receive your Waukesha® generator sets or engine applications and recondition them to as good as new for fast delivery back to your installations.

BELLS ENGINES PARTS FOR WAUKESHA® 7042/7044
Bells Engines provide cost effective quality without risk to engine life or performance.
We also have a long history with our manufacturing partners who are internationally renowned manufacturers of Waukesha overhaul kits and components. Listed below are some highlights of Bells Engine's new product line for Waukesha 7042/7044 engines.

Quality Waukesha® Pistons & Rings
We have a long history with aluminum pistons. From engineering to reconditioning and distribution. Bells know the business.
Our new Waukesha 7042/7044 pistons are engineered to perform. Special Ni-resist austenitic material is tightly bonded metallically to the piston body to counteract wear in the top ring groove. The rings work together to improve wear resistance, provide better oil control, and reduce blow-by of exhaust gases. The top compression ring features a special tapered upper profile with lower offset barrel shape for better ring-to-sleeve wall contact.

Quality Waukesha® Cylinder Liners
As per our rigid quality standards, Bells Engine's Cylinder Liners are also engineered to precise tolerances ensuring high quality and performance. A special bainitic iron/chromium alloy material is used that includes a matrix of carbon, silicon, molybdenum, and nickel to provide tensile strength exceeding 55,000 PSI.

Quality Waukesha® Valvetrain Components
At Bells Engines we are well known for very high quality valvetrain components. Our valvetrain components for Waukesha® applications are engineered to rigid engineering specifications, specifically for spark ignited engines.
- Valves made of high grade alloy steel, with added Chromium and for corrosion resistance. Special austenitic nickel chromium super alloy material used for specific applications.
- Valve Seats specially engineered with a Stellite® cobalt base, cobalt-chromium alloy material for enhanced durability and wear resistance.
- Valve Guides made of superior hardness material to ensure long life and reliable performance
- Other valvetrain parts available include Valve Overhaul Kits, Rotator Assemblies, Springs, Retainers & Locks.

Bells Engines Quality Waukesha® Parts
We offer a wide range of components for Waukesha® and Caterpillar® spark ignited engines. From Connecting Rod and Main Bearing sets, to Connecting Rod and Camshaft Bushing sets, to Gasket sets….
Call Bells Engines today on 08 9581 7944 and ask for a quote.
Please guide you cursor over the parts lists below to magnify them for detail.
Waukesha® Engine Remanufacturing, Parts and Kits - Australia and Worldwide
Bells Engines offer our Waukesha® Engine Reconditioning and Remanufacturing Services and Engine Kits and Parts throughout Western Australia including Perth, Mandurah, Rockingham, Pinjarra, Busselton, Albany, Bunbury, Dunsborough, Margaret River, Denmark, Kalgoorlie, Country Western Australia (Agriculture & Minesites), the Wheatbelt, Esperance, Geraldton, Carnarvon, Coral Bay, Exmouth, Karratha, Port Hedland, Broome, Tom Price etc
We offer our Waukesha® Engine Reconditioning and Remanufacturing Services and Engine Kits and Parts throughout Australia including Melbourne, Victoria, Adelaide, South Australia, Sydney, New South Wales, Darwin, Northern Territory, Brisbane, Queensland and Tasmania. In fact we can facilitate our services for customers Worldwide!